The Xtreme Vlog is BACK for 2018!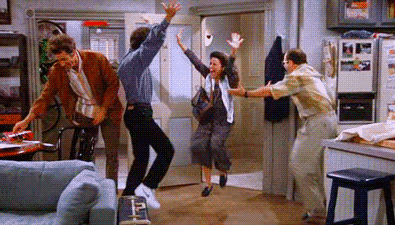 This year we're kicking off our Vlog by taking you behind the scenes of our annual conference. We've gathered our team to discuss new ideas, opportunities and something that is most important to us… It's our "WHY" and we wanted to share it with you.
There's no better way for us to share our passion for XX than to bring you along for a cross-country journey. Who might be telling you-you ask?
The Xtreme Team will be sharing their stories on WHY we do what we do from track-to-track. So come along for the ride.
Watch Episode 1 of The Xtreme Vlog:

As you can tell (the confetti might have something to do with it), we're excited and eager to get things started on tour and make our NOLA location greater than ever. We're launching new experiences and adding new tracks, all because YOU asked. I'm sure you can guess that this isn't something easy to do, and sometimes change is hard, but we're up for the challenge.
Where did this all start?
It started with YOU and this has been five years in the making. Here's a video we created and shared at our conference, that inspired changed.


Are you ready for the next level Xtreme Xperience?
Enhancements to your Xperience are coming in the form of better cars, better tracks and even the apparel we have at events. In particular, the racing suit, gloves, and shoes we've added for your Supercar Academy Xperiences at XX-NOLA.
See what else happened in the off-season in our recent blog post.




Click HERE.
We've also made big investments in our processes and systems to make your experience smoother. Starting with booking an experience online, all the way down to how we communicate with you before and after the event. The writing was on the wall, and there's no way we can achieve our mission to make supercars accessible to everyone if we don't take time to make improvements on every level.
We can't wait to show you what's in store for 2018 and beyond. We hope you join us for the journey!
---
Do you have any suggestions on how we can make 2018-beyond better? We love hearing from our customers. Just drop us a line in the comments below.
See you on the next lap!
---
Ready to feel the rush of driving a supercar flat out on a racetrack?